At Navigation Homes, we are a family-owned and operated business who have a small but highly productive team working together to coordinate the best possible build experience for you.
We would love to know more about the ideas you have for your new home so please find the contact details below.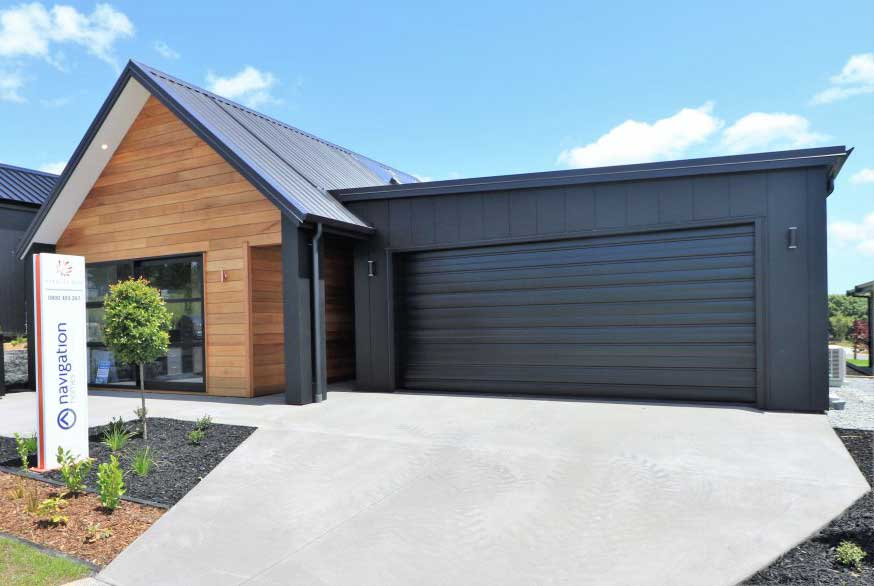 Our Otago team, led by owners Richard and Linda Lobb, are very passionate about achieving 'total customer satisfaction' in your journey to building your new home. Richard has extensive knowledge in customer service from a wide range of retail management experiences and is combining this with his successful building career to give an inclusive, enjoyable journey to realise your dream home.
QUALITY – Aside from being members of the Registered Master Builders Association, we simply demand the very highest standards from all our builders, material suppliers' and our subcontractors.

PRICE – Simply put; ' Apples for Apples', we will not be beaten on price. All 'Group Home Builders' have similar standardised buying power- but not all the same overhead structures.
PRODUCT – We have over 50 plans in our Book of Ideas. These are designed to give you the freedom to pick and choose which features you want in your new home. We then work with you to tailor a design specifically for you. In this way your house becomes an extension of your personality.

SERVICE – We work very hard here as this has been the key to our success. We expect to see every customer walk away thoroughly enjoying their building experience with us. We project manage the entire building of your home with you.

I look forward to meeting you and helping you on your journey to your dream home.
"100% Happy Customers!! You helped us to build our dream house exactly the way we liked. We are grateful to have you as our builders."
Baby and Minu Residence – Mosgiel
"Very patient, transparent and honest. Open to suggestions, good communication and reliable. Richard helped to build us our dream home exactly the way we liked. We are grateful to have you as our builder ."
Cyriac Andrews Residence Dunedin
"Aftercare. Richard always quickly responded to my enquiry after completion. He built us a good reliable home within a reasonable time frame and after service was great."
Ryoji Kojima Residence Dunedin