Servicing
Central Auckland 
At Navigation Homes, we are a family-owned and operated business who have a small but highly productive team working together to coordinate the best possible build experience for you.
We would love to know more about the ideas you have for your new home so please find the contact details below.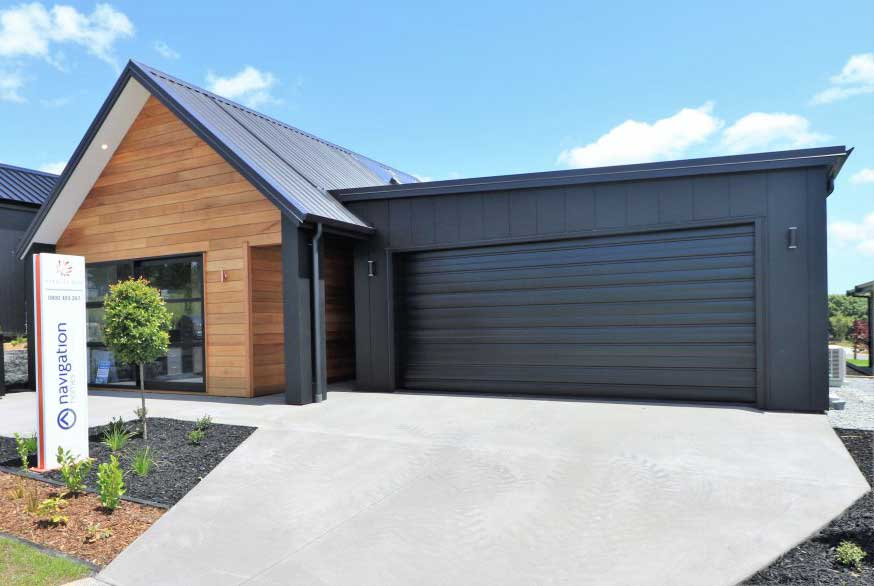 Franchise opportunity available now !
Navigation Homes is one of New Zealand's most innovative and exciting franchised housing companies today.
With a dozen branches nationwide, from Kerikeri to Dunedin and almost everywhere in between, we are looking to expand our business further throughout the rest of the country.
We have unique eye-catching branding and POS material, including a fresh and broad standard plan range, including a unique, authentic, replica "Bungalow and Villa" series of designs.
We assist you in launching your business, from day one, including business cards, letterhead, site signs and vehicle signage, along with existing leads in your region.
Unlike other franchise companies, we have no fixed monthly fees only a royalty payment as a percentage paid on all Building Contracts signed – no hidden charges!
We use proprietary measuring and costing software, along with internationally proven CRM and project management software that reduces the need for staff in the early stages of the business.
We have over 50 standard plans across 6 uniquely different designs, all measured and costed in your region in conjunction with our National Supply Partners.
 We have full plan imagery, marketing material, advertising templates and all other standard documents loaded in a central online location ready for use.
We provide full back-up support with on-going training, with regular combined meetings and one on one training, culminating in an annual national conference.
This is an exceptional opportunity to buy into an exciting, well established proven brand, that can offer the marketing grunt and backup systems support, to someone who wants to take the step up to owning their own business and building wealth.
Interviewing existing franchisees is encouraged and talking to them about what it's like to be a part of this exciting brand is welcomed.
Don't delay, take control of your future and start your journey to building wealth and prosperity for you and your family!
Phone Aaron 021 477 506
Or email aaron@navigationhomes.co.nz
Navigation Homes build their homes to a high standard. All the people involved are very easy to talk to and their advice is invaluable. We love our home and are very happy to recommend these builders to build your home. We would certainly have them build again for us if the occasion arises.
­Judy and Mark Harriman AUCKLAND Sept 2015