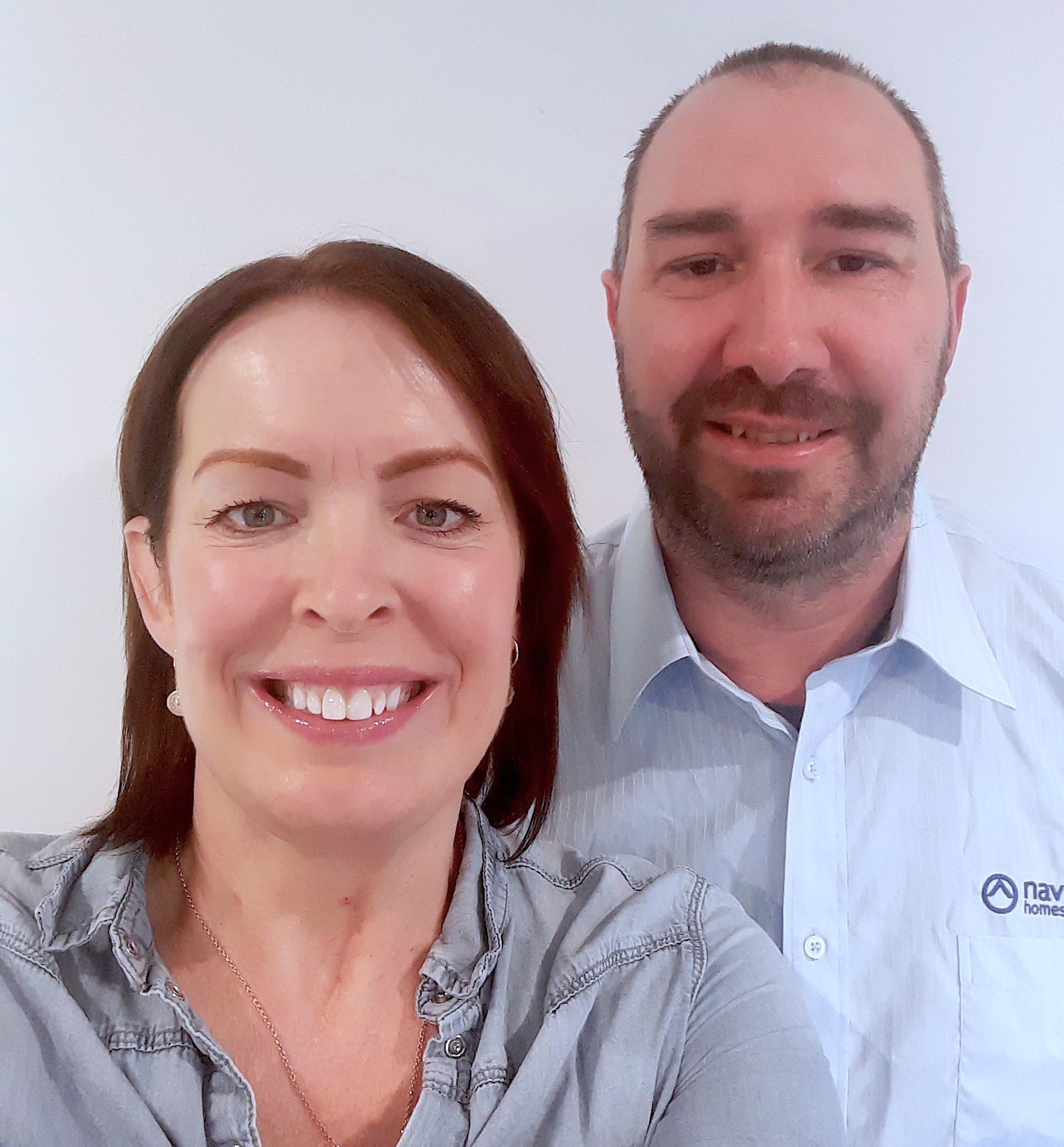 At Navigation Homes, we are a family-owned and operated business who have a small but highly productive team working together to coordinate the best possible build experience for you.
We would love to know more about the ideas you have for your new home so please find the contact details below.
Our Christchurch team is led by owners Ben and Kim Carey, both incredibly passionate about the building process.
Ben has over 15 years' experience in the Civil Engineering industry.  He is a degree qualified engineer and qualified Prince 2 project manager. Having built with Navigation Homes in 2020, Kim and Ben understand the importance of getting things right and paying particular attention to the finer details.  Keeping you well informed throughout the build is paramount, so when building with us we truly understand the building process both as a client, behind the scenes and on site, and we are supported by a great team of qualified and experienced tradespeople, who do a fantastic job on site. 
For Ben and Kim, it is more than just a 'build', we understand what it means to build your dream home and strive to deliver this to you as smoothly and as stress free as possible. As the owners of the business, we will be hands on managing the build of your dream home.
We take tremendous pride in working alongside our customers to ensure 'total customer satisfaction'.  We believe the key elements to any successful relationship are communication, honesty and integrity, and we strive to exceed our customer's expectations at all times.
We work with our clients to ensure that we deliver your dream home within your budget, so that you have a home you will love to live in.  So, whether it is your first home, first time building or you have built before, we have a vast range of plan ideas to get you started.  These are designed to give you the freedom to pick and choose the features you want in your new home.
We are very competitive on price, being part of a nationwide 'Building Group' without the large overheads that others carry.  This means we offer a quality product at a competitive price without compromising on excellence.
We would love the opportunity to work alongside you, to build your dream home.
Please don't hesitate to give us a call.