Hawkes Bay- Napier, Hastings and Surrounding Areas Servicing
We would love to know more about the ideas you have for your new home so please find the contact details below.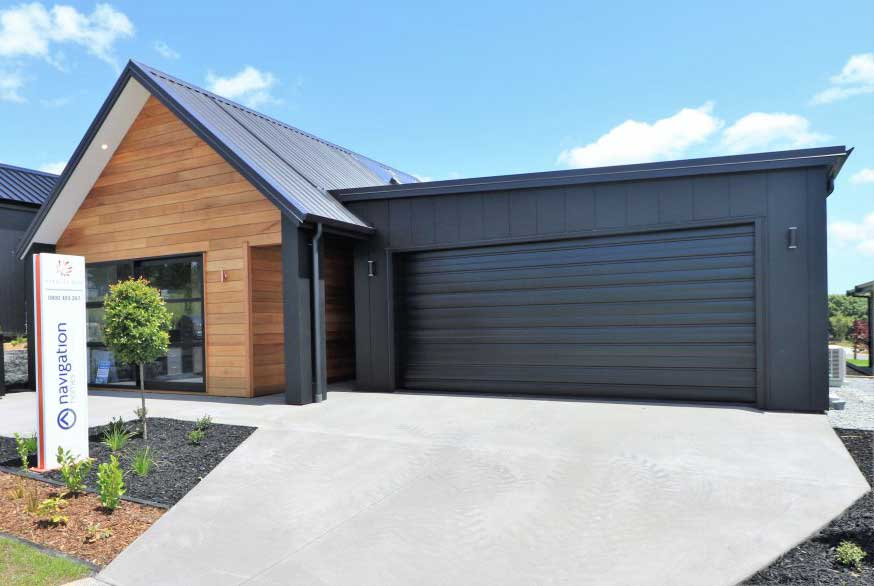 At Navigation Homes, we are a family-owned and operated business who have a small but highly productive team working together to coordinate the best possible build experience for you.
Our Hawkes Bay team, led by owners Craig and Eve Gordon are incredibly passionate about the building process.
Having built two homes with Navigation Homes prior to relocating our family to the Hawkes Bay, gave us confidence in the brand and an understanding of the high quality build. It was clear to us that we wanted to bring Navigation Homes to the Hawkes Bay so others can have the same confidence and experience in building their homes.
We take tremendous pride in working alongside our customers to ensure total customer satisfaction.  We believe the key elements to any successful relationship are communication, honesty and integrity, and we strive to exceed our customer's expectations.
We work with our clients to ensure that we deliver your dream home within your budget, so that you have a home you will love to live in.  So whether it is your first home, first time building or you have built before, we have a vast range of plan ideas and knowledge to build your ideal home.
We are competitive on price, being part of a nationwide 'Building Group'. This means we can offer a quality product at a competitive price without compromising on quality.
Please don't hesitate to contact us with any enquiries
Craig and Eve
Customer Care Statement
Our commitment to the highest, professional standard of quality, value, customer service and client satisfaction is second to none.
We aim to provide a dedicated, quality service completing all work to the highest specification.
Our goal is exceeding customer expectations not just meeting them.
I have now been in my new home for just over 2 months and I couldn't be happier, it has been an absolute pleasure to deal with Craig and Eve, they have your best interests at heart right from the get go. Nothing was ever too much trouble, everything was on budget, there were no hidden extras and standard inclusions were of a high quality. With the exception of uncontrollable Covid issues, the building time itself was within the time frame quoted I have received nothing but praise on the quality of the workmanship and the overall finish of my home. I am very very happy with my experience and would not hesitate to recommend Craig and Eve if you are looking to build in Hawkes Bay.